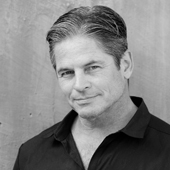 DR. KELLY ROBAZZA, BSC, DC, FIACA Chiropractor, Owner
Kelly is the owner and director of Beaches Health Group. He has over 20 years experience and a varied background in chiropractic occupation of Health, acupuncture, pregnancy care, and Active Release Technique.
DR CHAN, Chiropractor
After completing an Honours Bachelor of Science degree in Pharmacology and Human Biology from the University of Toronto, Dr. Chan earned his Doctor of Chiropractic at the Canadian Memorial Chiropractic College. Additionally, Dr. Chan is certified to practice Clinical Acupuncture and Active Release Technique.
RANDY GROENING, Registered Massage Therapist
Randy is a graduate of West Coast College of Massage Therapy and is registered with the College of Massage Therapy of British Columbia. There, he learned how to thoroughly and accurately assess clients' conditions and administer effective, individualized treatments.